PrimeShine: formulated to lift tough, built up dirt and grime
PrimeShine motorcycle cleaning products from Tru-Tension offer riders the ultimate solution in bike cleaning.

We are proud to bring you our latest range of cleaning products, the PrimeShine Chain Cleaner and PrimeShine Foam Cleaner.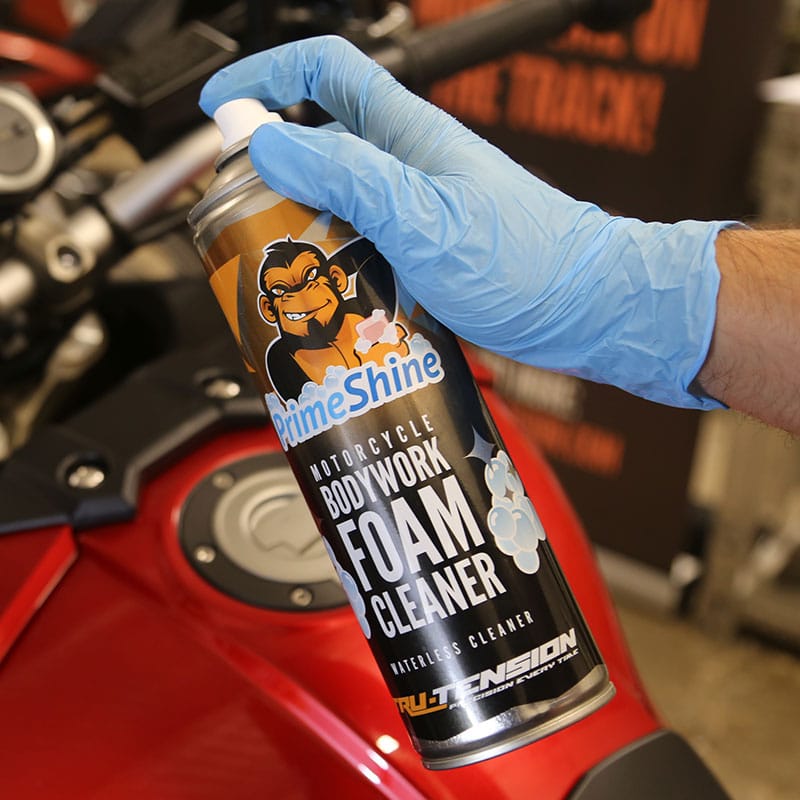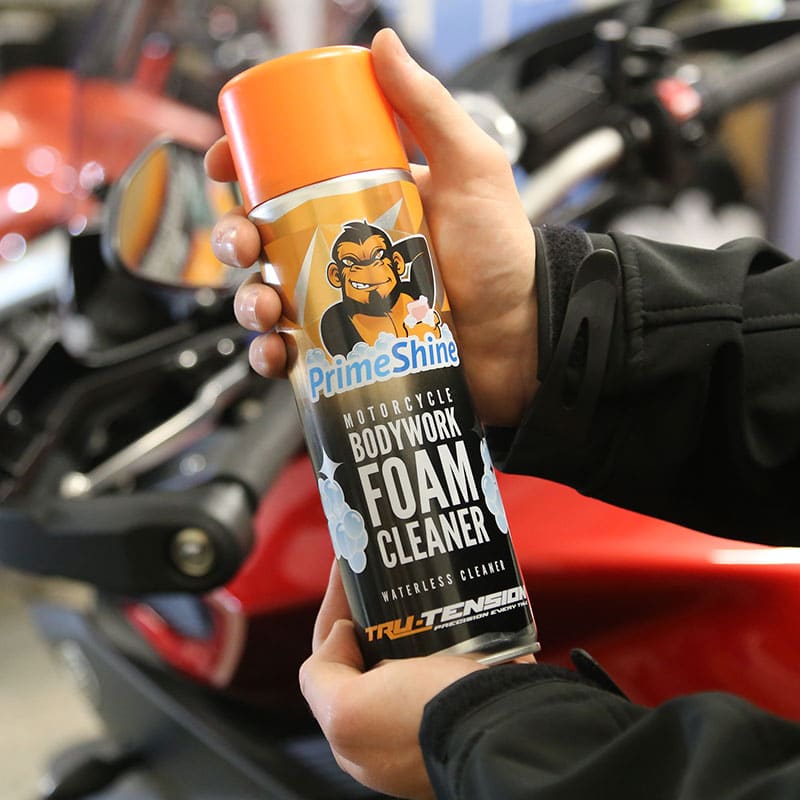 BODYWORK FOAM CLEANER
No more water, no more mess!
PrimeShine Bodywork Foam Cleaner has been developed by Tru-Tension for quick and easy cleaning, leaving a polished shimmering shine. Our all in one instant action foam cleaner soaks into the dirt, lifting it away, and with added polish it's a one-step deep cleaner.
Perfect for cleaning indoors, on the road, at shows and without the need for water. For use on all bodywork and painted/ plastic surfaces it's a perfect all round cleaner.
– One spray instant foam cleaner and polish
– Quick, easy and highly effective all in one cleaner
– No water needed, so no water marks!
– Perfect for bodywork and painted/plastic parts
– Indoor cleaning
CHAIN CLEANER
Clean chain for a clean ride
PrimeShine Chain Cleaner is perfectly formulated to lift tough, built up dirt and grime from your chain.
Perfect for removing grease and oil, it leaves your chain looking new again while protecting against contaminants and corrosion.
It's easy to use with minimal effort, giving you the perfect surface to apply a fresh coat of lubricant or wax.
– Perfectly removes all grease, oil and dirt build up
– Added chain protection
– Highly effective and easy to use
– Suitable for standard O,X and Z-Ring chains
– Reduces friction
– Brilliant for all road, off road and race chains