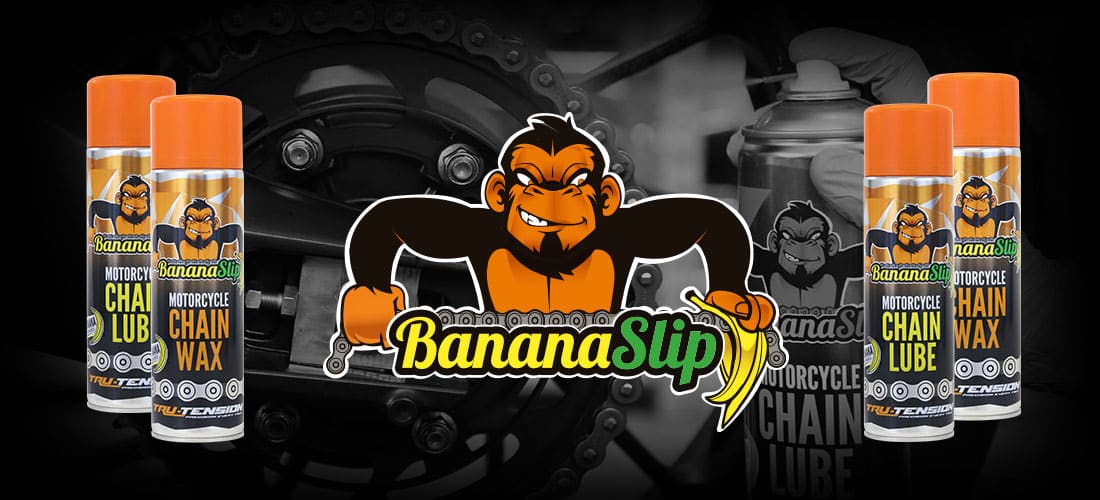 BananaSlip: the ultimate motorcycle chain lubrication range
BananaSlip motorcycle Chain Lube and Chain Wax has been formulated by the experts here at Tru-Tension to provide optimum lubrication for different kinds of riding.

With many years of research into chain performance and increasing life longevity, we are proud to bring you our highly anticipated Chain Lube and Chain Wax, with a fresh banana scent!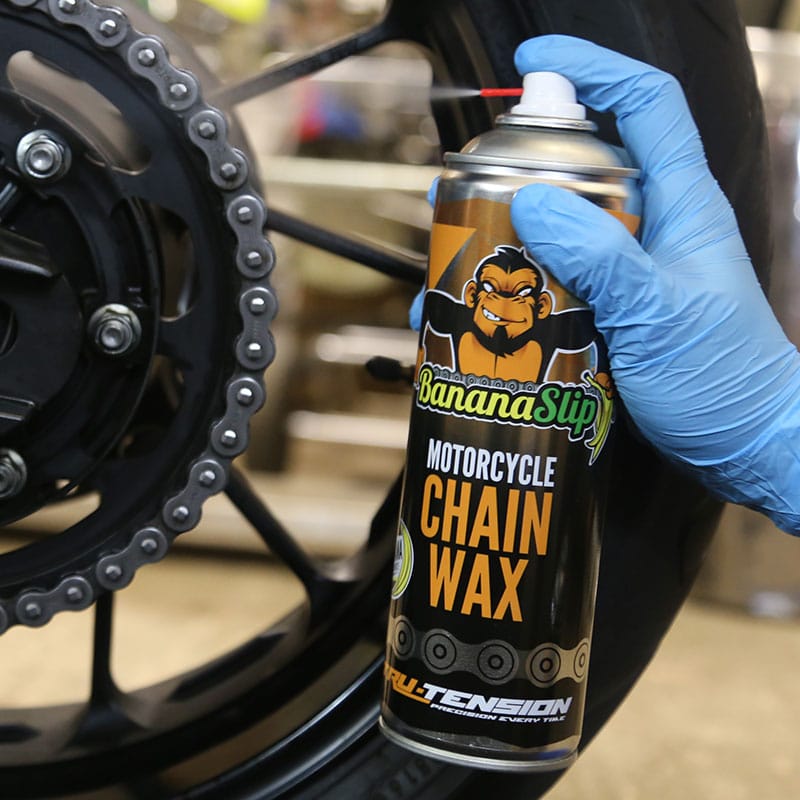 CHAIN WAX
Hard wearing, anti-fling Chain Wax
BananaSlip anti-fling PTFE Chain Wax is perfect for motorcycle and motorsport chains that will experience prolonged cycles and high impact environmental conditions.
Our unique formulation penetrates deep into the links of the chain before drying externally to leave a protective layer against water and dirt.
By producing an ultra long lasting wax, BananaSlip keeps the joints of the chain well lubricated and reduces frictional losses between the chain and the sprocket up to twice as long as traditional chain oils. As a result, BananaSlip Chain Wax not only lubricates and protects but also enhances performance and the life of moving components.
Uses for BananaSlip Chain Wax:
Touring, Sports Touring

Off-road riding

Commuting & motorway

Mixed riding style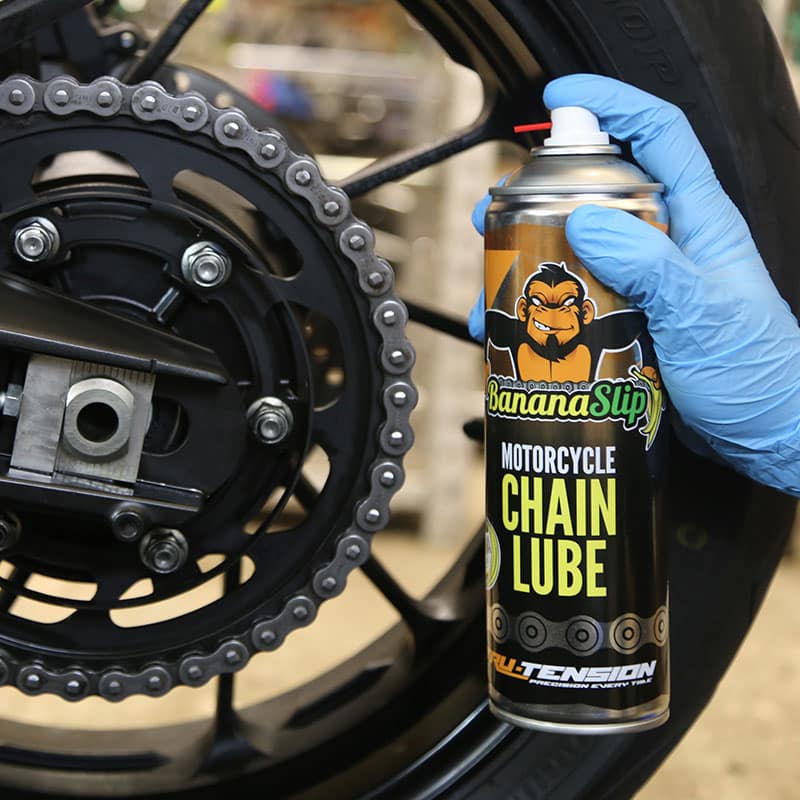 CHAIN LUBE
Unique protection that performs
Our BananaSlip Chain Lube has been specifically formulated to perform exceptionally well under intense use in all weather conditions, while providing long lasting protection. Upon application it penetrates deep into all parts of the chain to give optimum coverage. BananaSlip Chain Lube contains a unique combination of properties in order to reduce frictional losses while leaving an anti-fling wet film with a slippery banana-flavoured scent to protect against even the harshest environments.
Uses for BananaSlip Chain Lube:
High performance motorcycles

Street, track or race riding

Regular application of chain oil

Aggressive or fast riding

Frequent gear changes and quick-shifting